Vasectomy can be daunting, but Dr Dick Beatty is happy to promote vasectomy as a genuinely positive experience.
The driving force behind his practice is to strive for every patient to say that the experience was 'much better than I thought it would be.
The procedure is a landmark, providing the opportunity to talk about family, work, and life.
He is known for a sense of humour, and an informal yet professional manner.'
Dual qualified MRCP (UK) FRACGP
FSRH Special Skills in Vasectomy (UK)
Dr Doug Stein: Vasectomy open-ended (USA)
AHPRA Specialist registration, including his registered pseudonym, Dr Richard 'Dick' Beatty:
MED0001798452
Vasectomy was the natural partner to his interest in Andrology / men's health, resulting in his initial training in the UK (the FSRH Special Skills Module Certificate in Vasectomy.
Surgical technique was refined under Dr Laurel Spooner, the UK's 'mother of vasectomy', and Dr Dough Stein, The Vasectomist who starred in the movie 'The Vasectomist.'
Dr Beatty is one of a handful of Australian doctors who perform the majority of Vasectomies in Australia.
His vasectomy practice across 5 Locations in South East Queensland:
The doctor is often asked, 'do you get bored just doing vasectomies? The resounding answer is 'no' – because each procedure is technically different, with technical challenges a regular occurrence.
Post-Vasectomy data is collected by the practice as a part of a comprehensive, continuous quality improvement. Three methods of data collection are incorporated into his practice:
An anonymous survey two weeks after the procedure

 – to provide feedback on the overall experience (pain, satisfaction etc)

Results of the post-vasectomy sample (whether it has worked or not)

Contact with the doctor after the procedure. Each significant contact and outcome is logged.
Caution is required when comparing one doctor with another. Why?
Diagnosis of complications is not an absolute science. For example, infection is usually assumed rather than proven.

Patients with challenging anatomy, such as very elevated weight or poorly controlled diabetes, are likelier to experience haematoma or infection. These risk factors vary by geography, particularly when comparing one country with another.
Individual doctors will have their threshold of technical difficulty, above which they won't proceed with the vasectomy. Taken to the extreme, a particular doctor may have a higher population of men who are technically challenging, yet be more willing to do these procedures.
Following vasectomy at our clinic
Infection after Vasectomy
Infection rates from the last 2,000 procedures: 1 in 300 prescribed antibiotics. A 'good going' infection, requiring intravenous antibiotics, occurs in less than 1 in 1,000 vasectomies. Two abscesses have been drained in the past 4,000 vasectomies.
Haematoma after Vasectomy
Haematoma (bleeding) rate from the last 2,000 procedures: 1 in 500. One haematoma has required drainage.
Failure after Vasectomy
The rate of failure (recanalization) should be calculated from the post-vasectomy tests. Around a third of men don't do the post-vasectomy test, so deriving the failure rate from the total number of vasectomies is misleading. His failure rate for 2022 is 1 in 700 vasectomies – usually an 'expected failure' in men whose procedure is considered challenging and they are away of this prior to starting the procedure.
Pain after vasectomy
Pain after 3 months affects around 1% of patients.
Pain experienced in the first two weeks is documented by the post-vasectomy survey.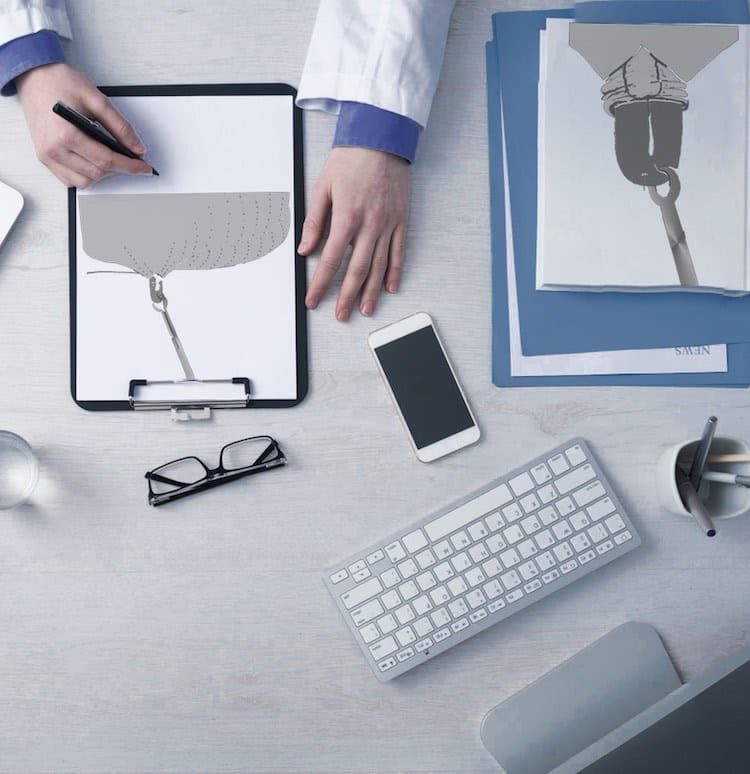 Every effort is made to ensure that every vasectomy is very comfortable, with most men finding the experience much easier than they imagined. Dr Beatty combines fine physical skills with an informal conversational style to perform a comfortable  
No-Scalpel Vasectomy.
Married to an Australian >25 years
Moved from The UK to Australia in 2013
Father + has had 'the snip'
Lives in Brisbane Bayside with his family
Plays the keyboard in his spare time